13 world-class airlines.
One bright alliance.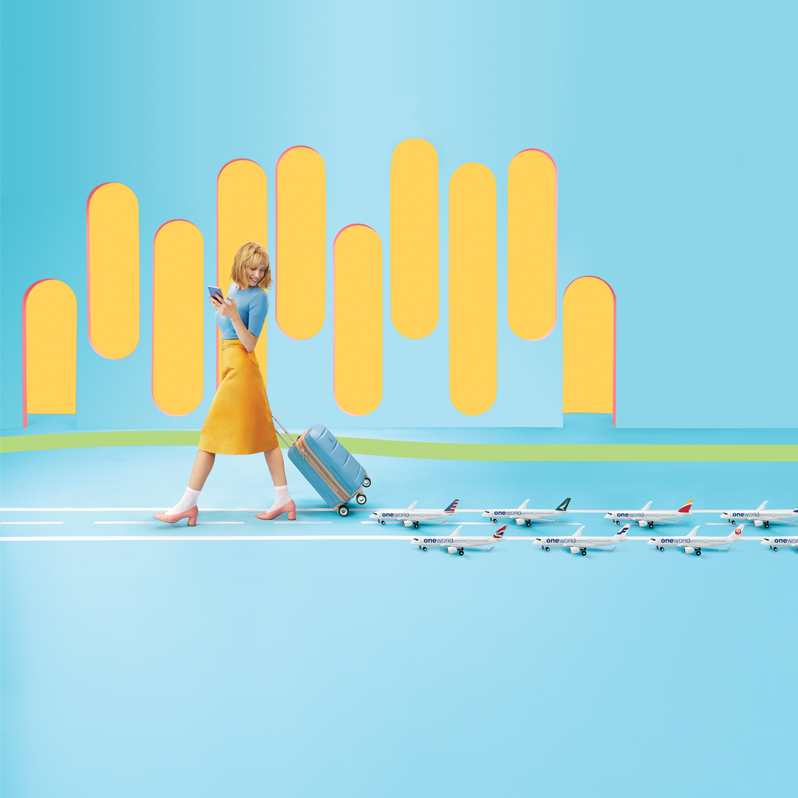 One bright alliance.
13 world-class airlines have come together to provide the highest level of service and smoothest connections to more than 1,000 destinations around the globe. From check-in to security and boarding, oneworld member airlines work together to make your flying experience as seamless as possible.
Find and book flights across the oneworld network with ease.
The oneworld way.
Enjoy an array of special privileges and rewards, which include earning and redeeming miles and points on all oneworld member airlines and, for top tier members, speeding through fast track lanes at select airports and access to over 650 airport lounges worldwide. To find lounges, fast track locations and airport terminal maps, use our search tool below.
See the world. Your way.
No matter how many stops you make on your world tour, oneworld Explorer makes it easy to create a tailor-made itinerary. With round-the-world, round-the-clock service, we are here for you, no matter where here is.
Plan A Trip
Explore like never before.
The oneworld network really works. For you. With the power of 13 world-class airlines at your fingertips, you can book flights to more than 1,000 destinations in 160 plus countries. Not only that, you can reap the rewards of your travels by redeeming miles and points across all of our member airlines.
That's the smarter way to travel.
See Where We Fly