13 world-class airlines.
One bright alliance.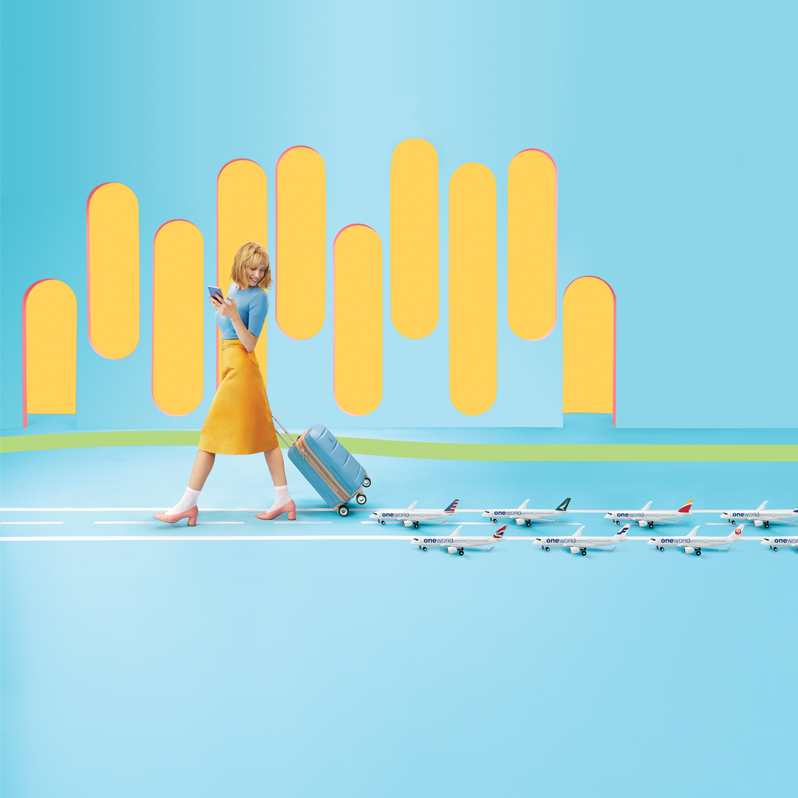 One bright alliance.
13 world-class airlines have come together to provide the highest level of service and smoothest connections to more than 1,000 destinations around the globe. From check-in to security and boarding, oneworld member airlines work together to make your flying experience as seamless as possible.
Find and book flights across the oneworld network with ease.
The oneworld way.
Enjoy an array of special privileges and rewards, which include earning and redeeming miles and points on all oneworld member airlines and, for top tier members, speeding through fast track lanes at select airports and access to over 650 airport lounges worldwide. To find lounges, fast track locations and airport terminal maps, use our search tool below.
COVID-19 Information Portal
oneworld Together means you can fly with confidence as oneworld member airlines take enhanced health and well-being measures at every step of your journey, from check in to arriving at your destination.
Learn More
Ready To Welcome Alaska Airlines
We are thrilled to announce Alaska Airlines will join oneworld soon. This exciting addition will bring customers even more flight and destination options.
About Alaska Airlines
Dear Travellers – Fly With Confidence
Your safety is our priority. We have teamed up with SkyTeam and Star Alliance to highlight the current health and safety measures in place to ensure you can fly with us in confidence.
Round the World travel has never been easier.
With oneworld Explorer, your Round the World travel is smart, affordable and simple. Choose from some 1,000 destinations across 170 territories, travelling in comfort with 13 world-class airlines.
Plan A Trip